The most convenient air drum stick ever
The most convenient air drum stick ever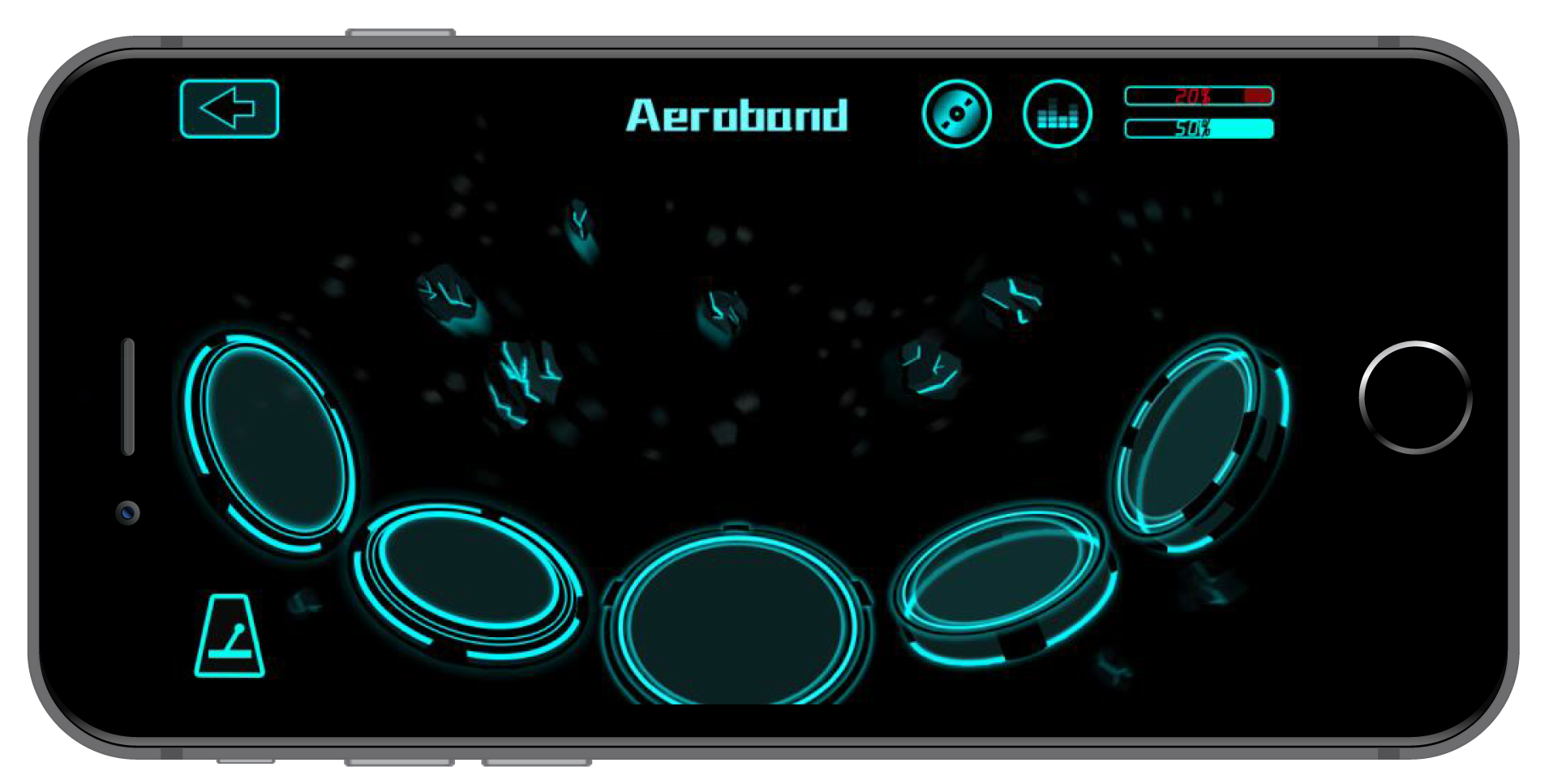 The most convenient air drum stick ever
With PocketDrum, you can create your rhythm without a bulky drum set. Unlike other air drumming equipment that needs a tool to recalibration, PocketDrum is the true air drum stick that provides you the ultimate portable experience.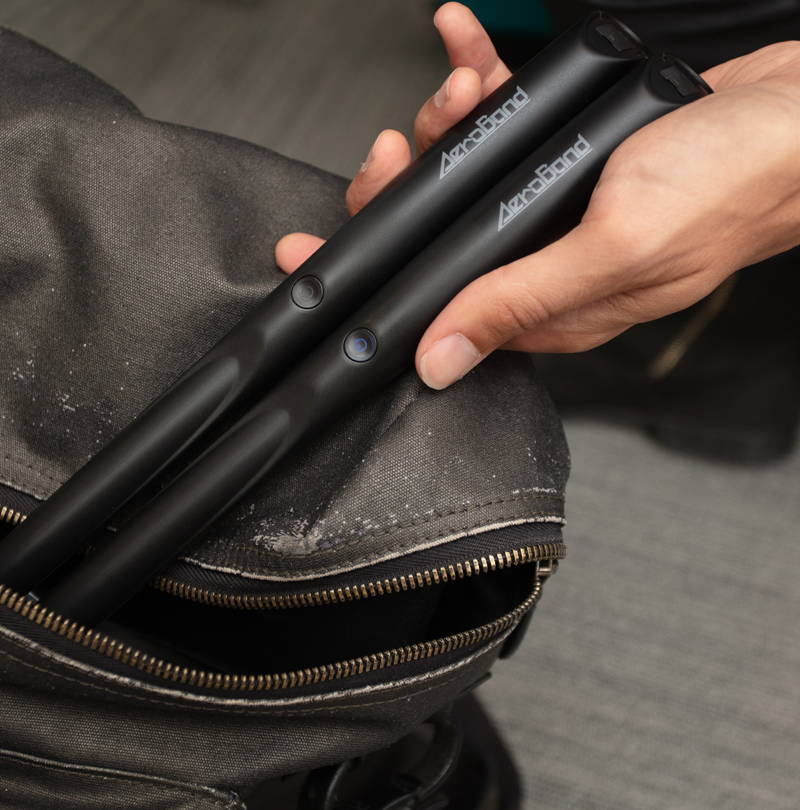 More than 30 days of standby time, and 10+ hours of play time
With a set of 750 mAh batteries, you can enjoy an amazing drumming experience for up to 10 hours non-stop, while maintaining its portability.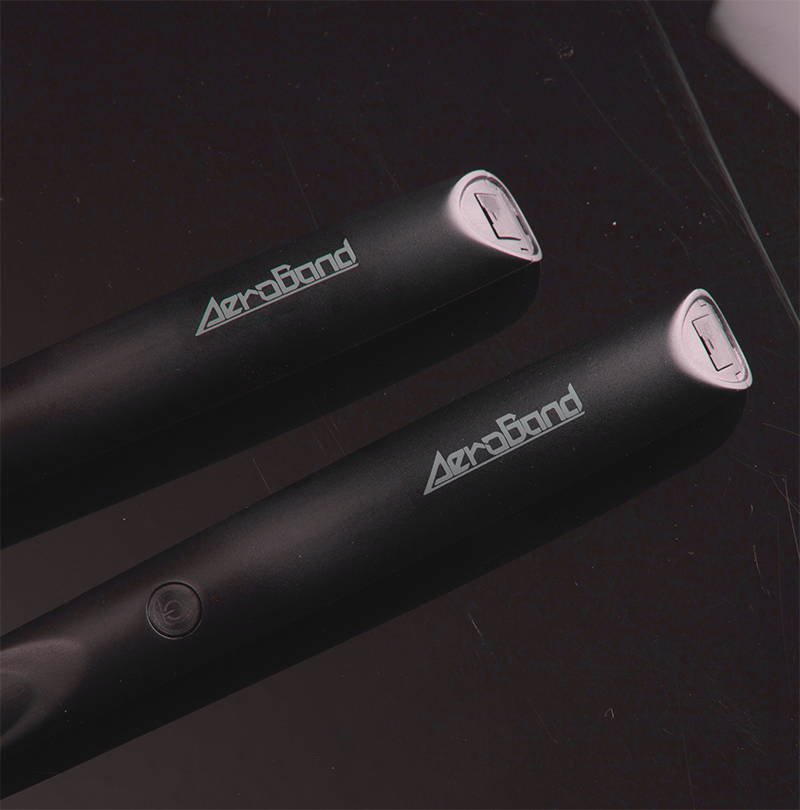 With only a pair of air drum sticks you can drum whenever you want, wherever you go
The AeroBand APP provides three play modes: Tutorial, Professional and Free mode. PocketDrum is compatible with other music apps such as Garageband, allowing you to explore the music world in a creative way.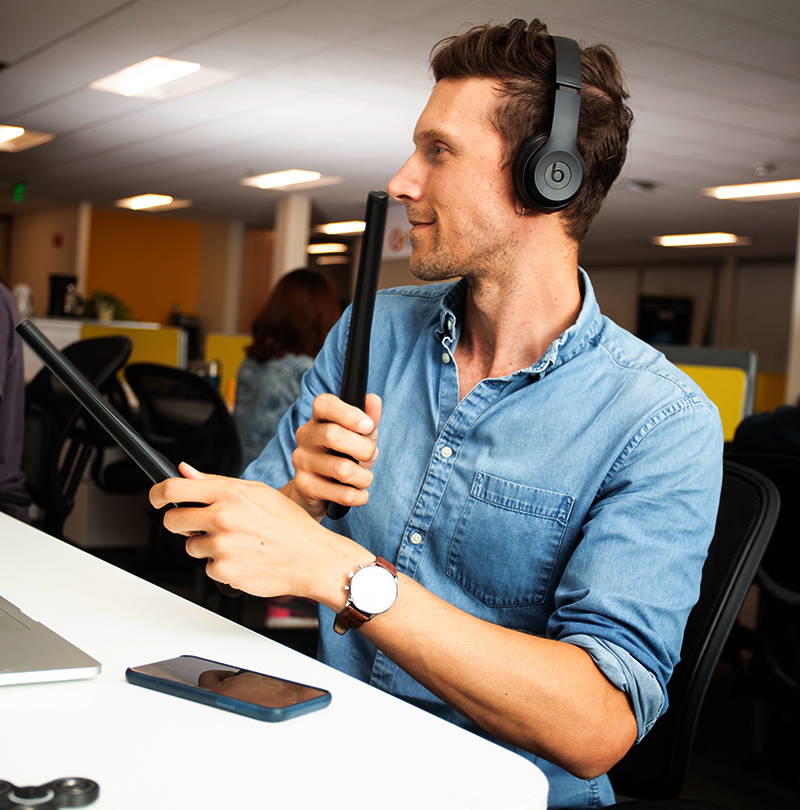 Goodbye stress balls! Hello, PocketDrum.
It's time to throw away your boring stress balls and switch to something creative. With PocketDrum, you can quickly release your stress with the beats, and recharge yourself with peace.

All technical information is adjusted to actual performance. Dale Technology Co., Ltd reserves
the right of final interpretation to the extent permitted by law.
Please Subscribe Us to Get More Information
The APP will be available on