PocketGuitar:Play the Guitar Anytime and Anywhere
PocketGuitar is our first product. It is a new type of instrument that is based on guitar music and can imitate the sound of various instruments. Its appearance is similar to ordinary guitar picks, which can accurately identify the amplitude and frequency of hand shake. Then connect to the corresponding device through Bluetooth, and play the melody played by the simulated guitar, bass, ukulele and other instruments.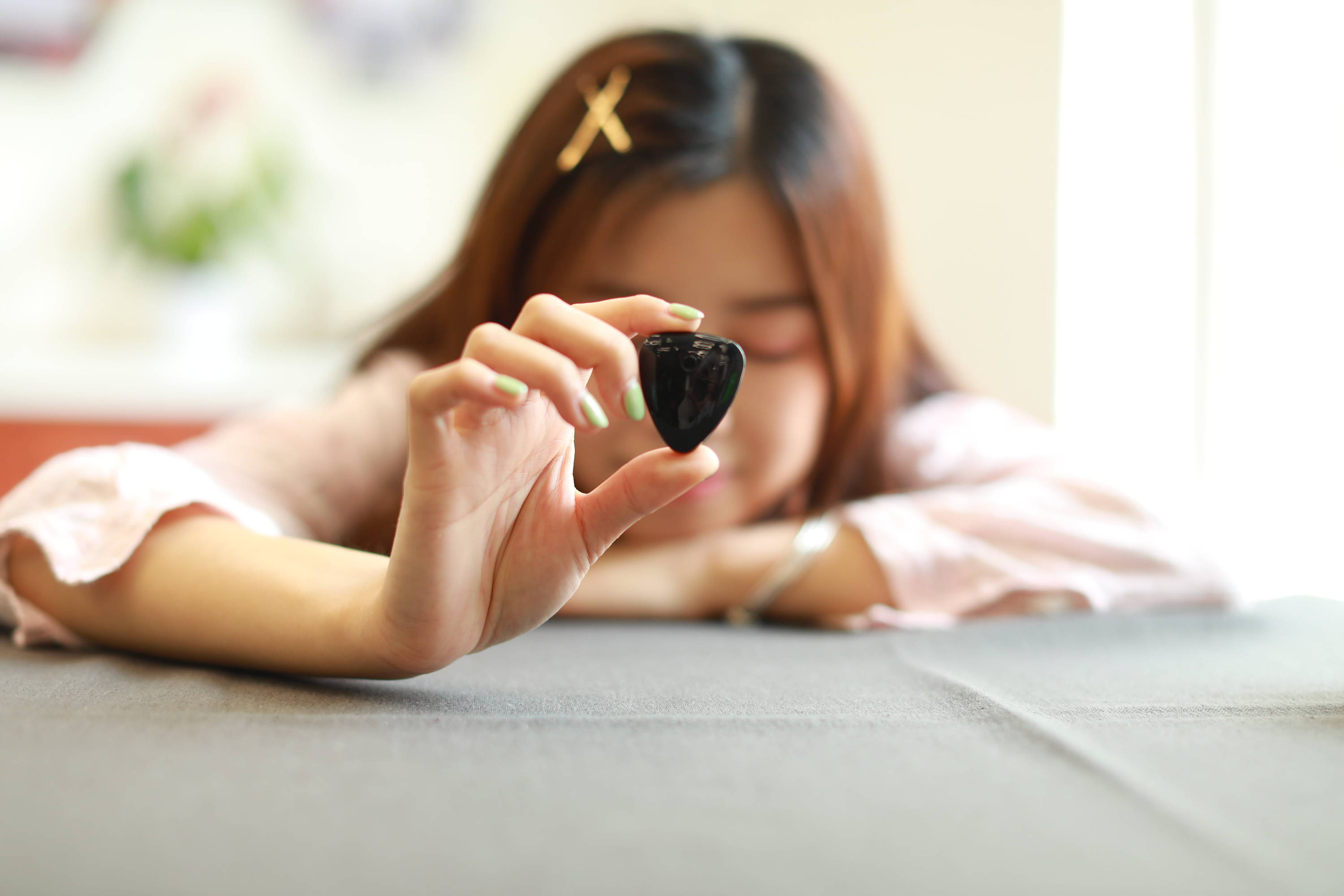 PocketGuitar takes air guitar to the next level! A Bluetooth-enabled guitar pick allows you to play and invisible guitar while connected to the AeroBand app. Strum or pick using PocketGuitar with your phone as your fretboard. Just like PocketDrum, you can play in three different modes, learn songs, play freehand, or challenge yourself and friends in-game mode!
Hidden function:
PocketGuitar can be used as a foot sensor in PocketDrum
Right now you can use our PocketGuitar as a foot sensor that controls the kick/bass drum in PocketDrum!
The average thickess of PocketGuitar is only 0.3 inch!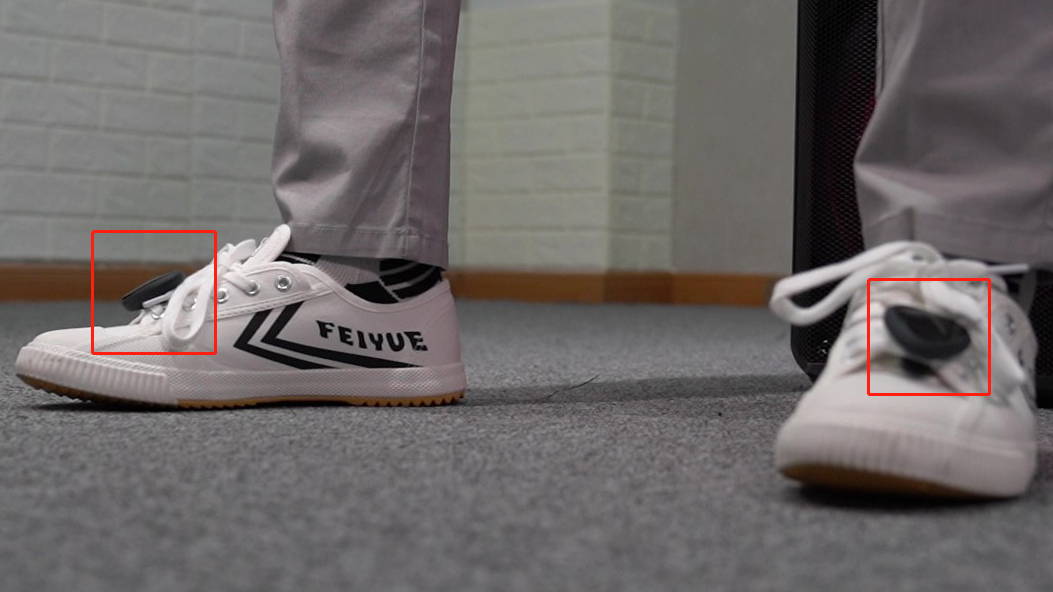 Feels Like the Real Thing!
By learning and working with the musical and technological professionals, we want to provide you the most realistic sound & playing experience when you use PocketGuitar.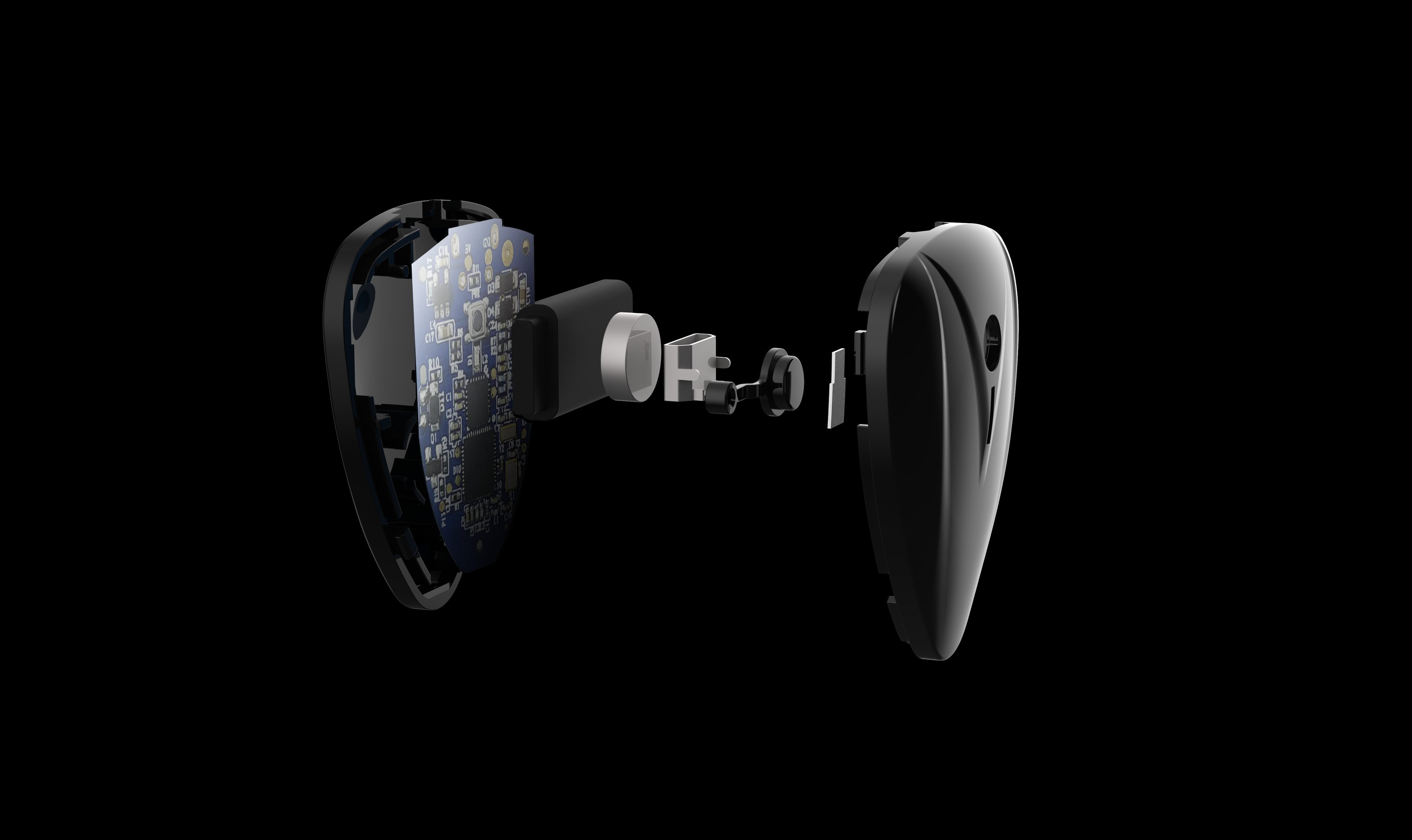 We achieve our technology though our specific Inertial AI chip and our unique space calculating algorithm. These core technologies make PocketGuitar be able to capture your movement in 3-dimensional space.