PocketDrum: The Most Portable Drum Set Ever
The PocketDrum is your personal, portable drumkit! Bluetooth-enabled drumsticks connect to our AeroBand App and allow you to add rhythm to your life, anywhere you go. Learn the basics of rhythm, jam freely, or play along with the app, all without the burden of a full drumkit.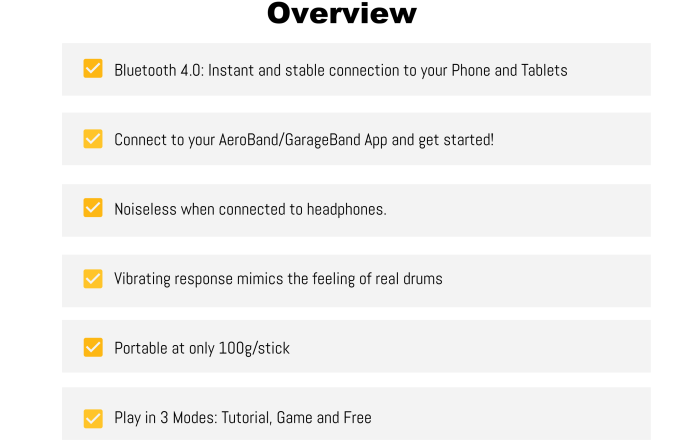 The PocketDrum is the perfect solution of professionals and amateurs alike. A Portable, Noiseless, practical pair of drumsticks that allow you to play and practice the drums anywhere you go. The Bluetooth enabled sticks to connect wirelessly to your AeroBand App, which gives you access to a CRASH CYMBAL, CLOSED HI-HAT, BASS DRUM, SNARE, and HIGH TOM, ( Cowbell and more Cymbals to come!).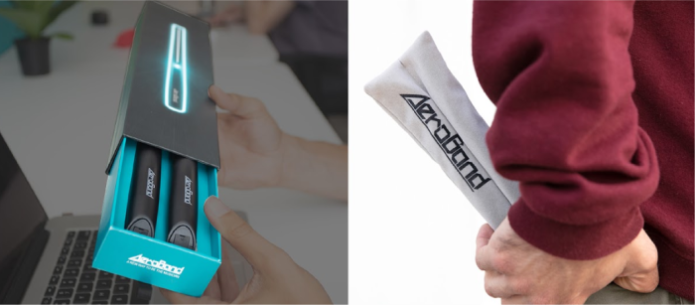 Enjoy 10 hours of continuous play, with one battery charge, using three modes on your PocketDrum app including Tutorial, Free Mode, and Game Mode. Increase your skill anywhere, anytime with PocketDrum!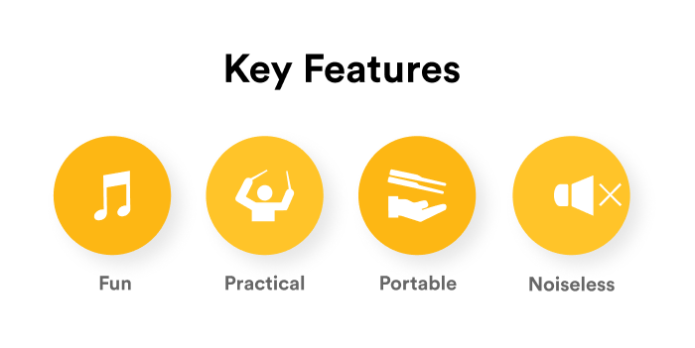 By learning and working with the musical and technological professionals, we want to provide you the most realistic sound & drumming experience when you use PocketDrum.