SALE! $50 OFF !!! USING CODE - SAVE50
Their future is in your hands
It's never too early or too late to learn an instrument. Whether they're taking out their energy on the good ol' pots and pans, need a hobby to keep them occupied after school, or they've been begging you for a drum kit, the answer is clear: drumming is probably on the table in the near future (figuratively, but maybe literally as well).
I know what you might be thinking:
"I don't want to listen to a newbie drummer make noise all day."
"I can't afford another hobby my kid is going to neglect next week."
"Dreaming of playing like a star drummer but haven't ever touched the drum sticks or had a clue of what drumming really is?"
Believe it or not, here comes PocketDrum II! - Make everyone a musician. You can start with a pair of Noiseless, portable, intelligent sticks, and thousands free learning lessons before you invest in the real deal.
There are also many ways to practice when you can't have a full drum set at home. Thanks to the immersive and realistic drumming experience, learning to drum is easy. You will be creating diverse dynamic rhythms and smoothly freestyling on your own in minutes.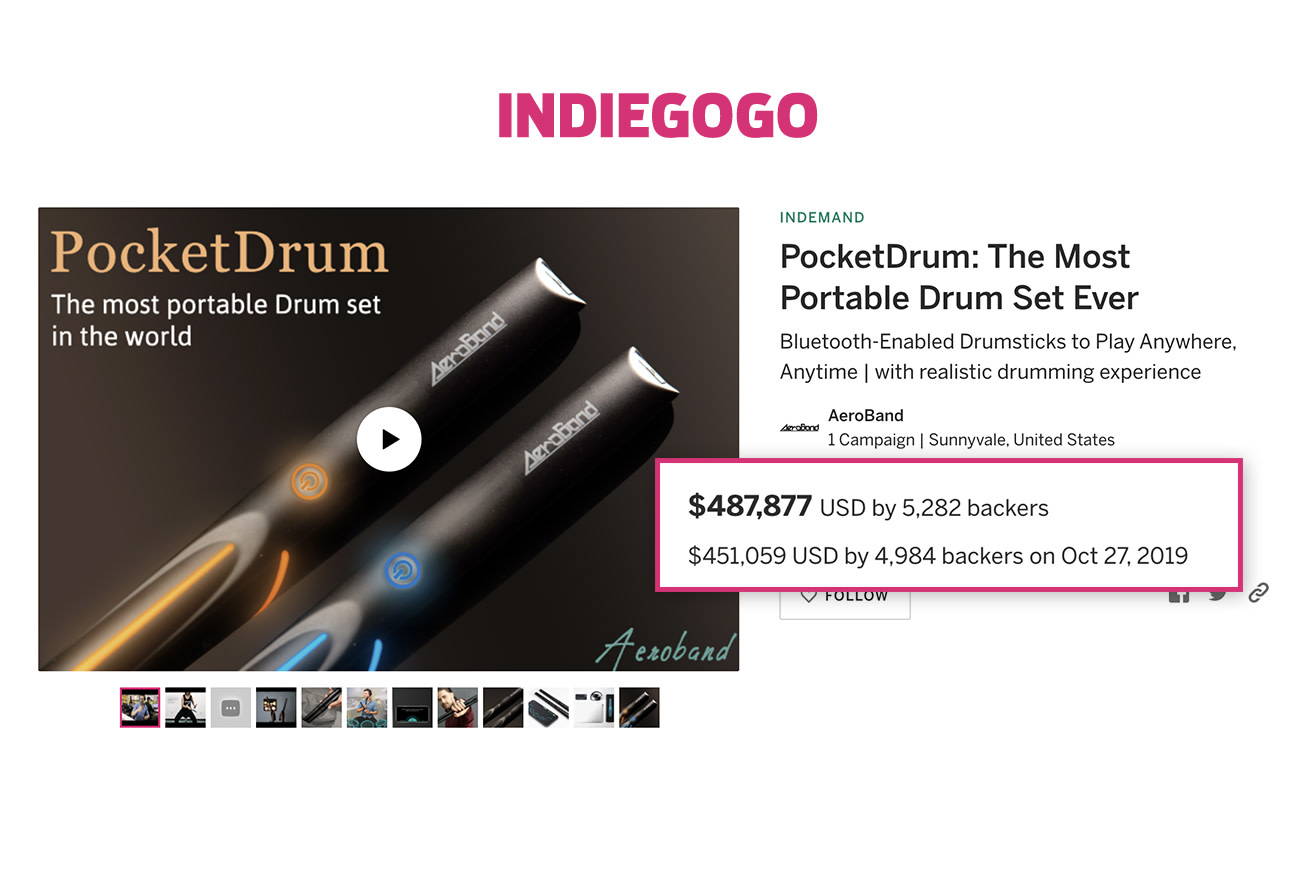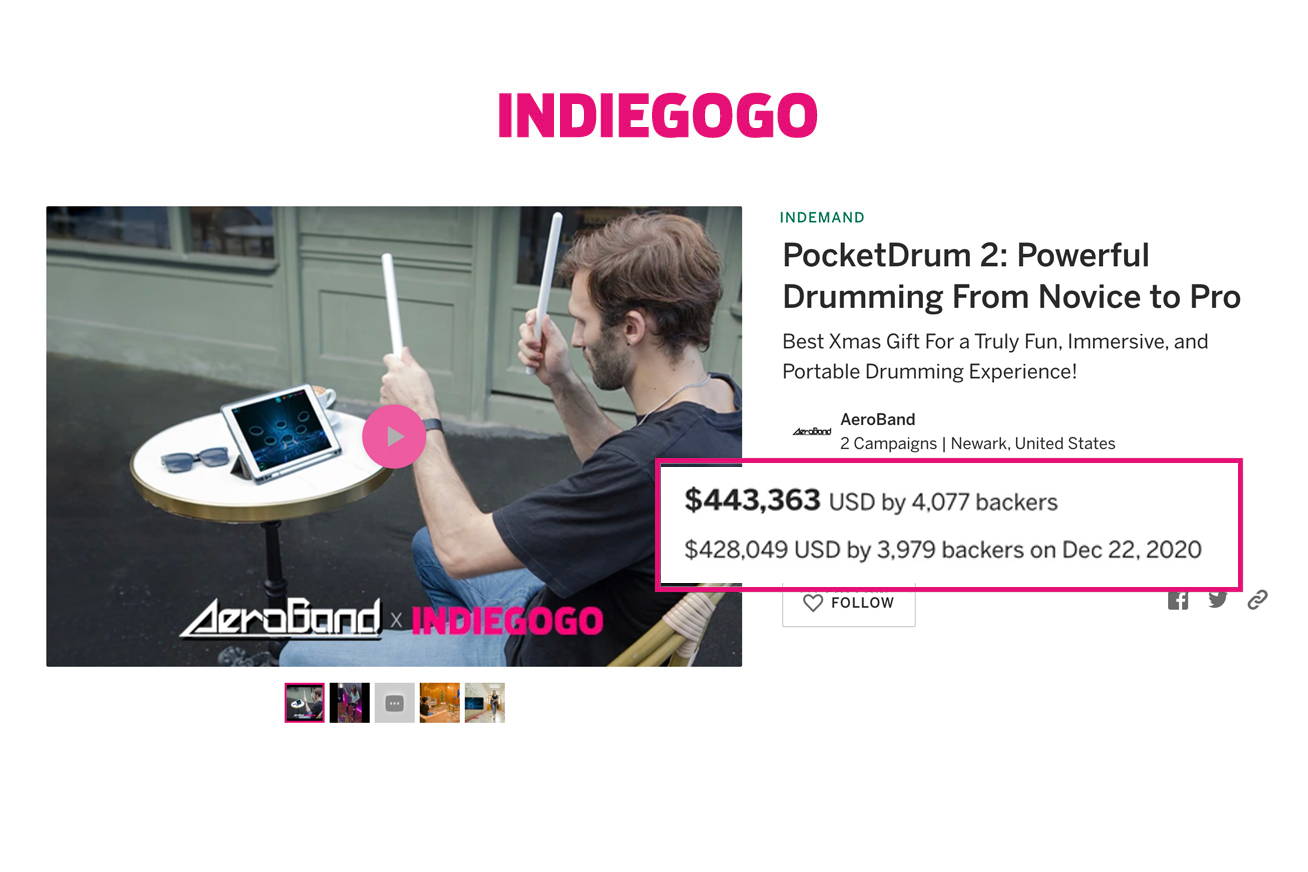 What People have been saying about PocketDrum?

teacher and professional drummer
"If your child loves the drums and you are just not quite ready to make the investment into a full drum set – there are several creative ways you can begin their training at home, here it is!"

"If you are looking for a musical course that will provide your high-energy child with a fun and positive way to express their creativity, then look no further than the Pocketdrum."

"They've done a great job emulating the weight and feel of a drumstick. There is a small amount of latency. This product offers a really great way for people who are interested in drumming to try out the physicality of drumming without making a huge investment."

"The best part is you have dynamics. It also has double-kick mode!"
"It is surprisingly realistic, it is actually super cool. I find it super fun to play around. I am pretty impressed!"

PocketDrum is a groundbreaking new product that sets you free from the traditional limitations of a drum kit. It's ultra-portable and packed with the sounds of a full kit without the need to carry heavy, expensive drums. They are light as a feather, fit in your pocket and allow you to take the drumming experience anywhere! Connect to your phone, tablet, TV or other devices, to enjoy grooving to the beat and jamming freely to your own beat or with friends and family.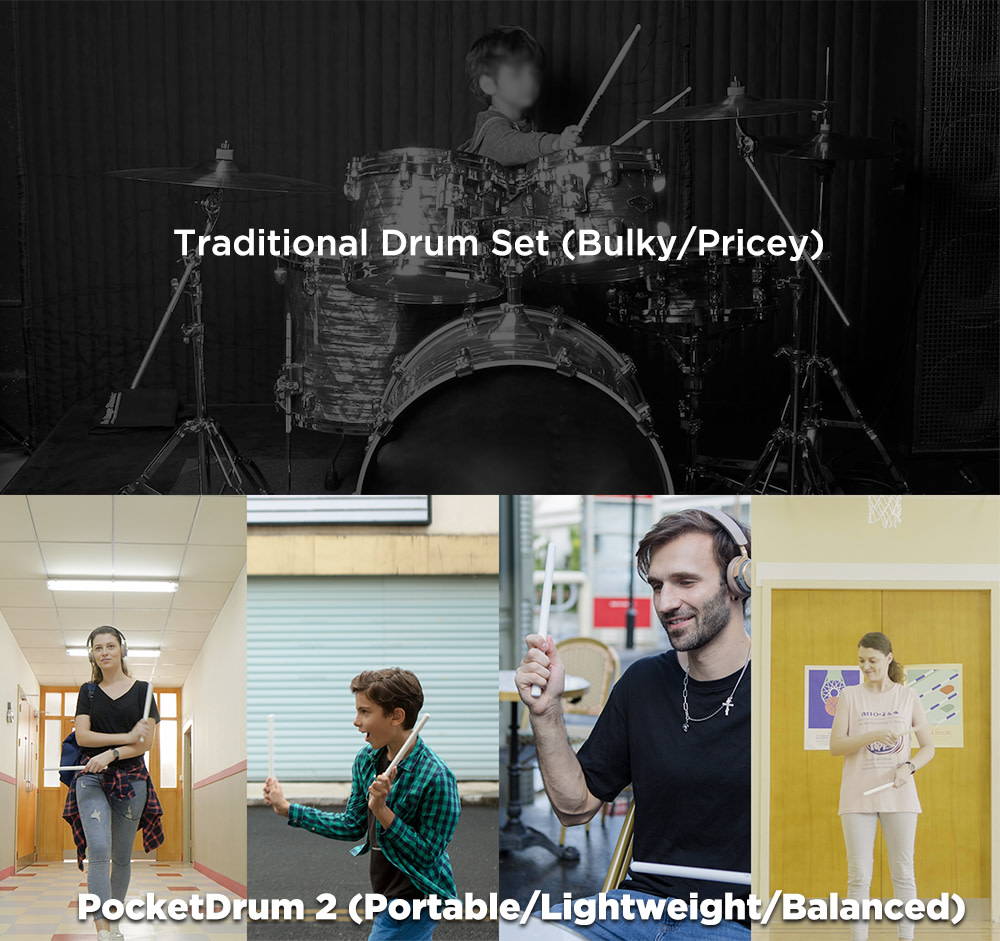 PocketDrum 2 is the type of thing that once you pick them up then you can't tear yourself away from it. With various stage modes, no matter if you are a fresh noob or a star pro player, the real immersive gaming experience lets you go all-in with body and soul instantly, like magic! Ultra-low latency, premium sound quality, noise-free and more... Press the start button and begin your drumming journey anytime, anywhere.​
Enjoy Apple Music free for up to three months with full access to all songs. Vibe matters, PocketDrum 2 knows it better than anyone else! So here comes the integrated BGM (Background Music) function: full-automatically wake apple music in the AeroBand app without running away but straightly diving into the whole new world of Apple Music. (Android Download Available in Play Store)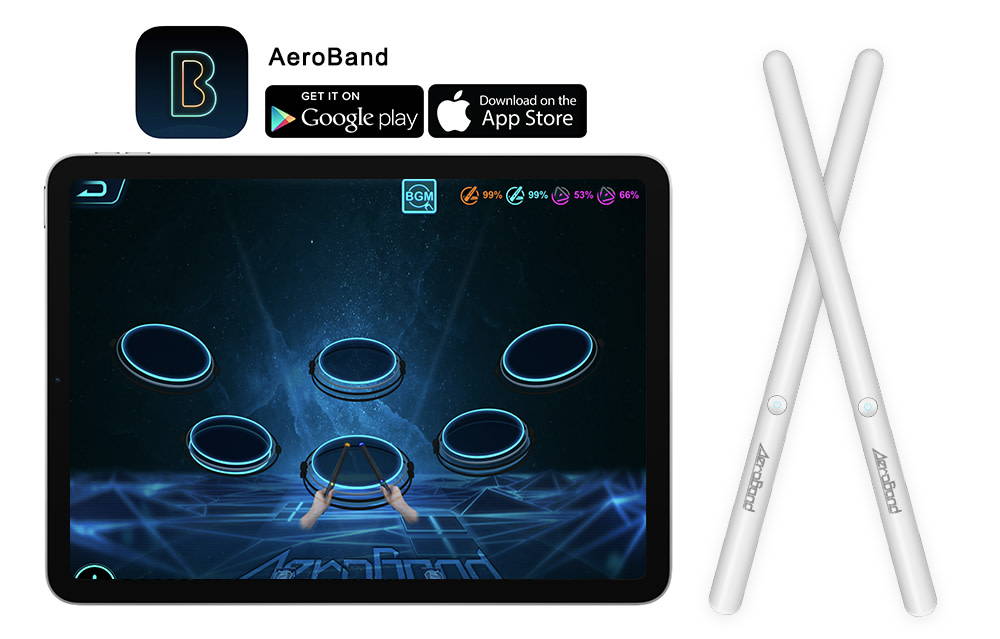 Simple, Intuitive and easy. PocketDrum 2 AeroBand app guides you to achieve a next-level user experience! It is compatible with Android and IOS operating systems. You can connect the drum to computers through Bluetooth MIDI to produce music or play games. Therefore it support GarageBand, Melodics and Logics pro.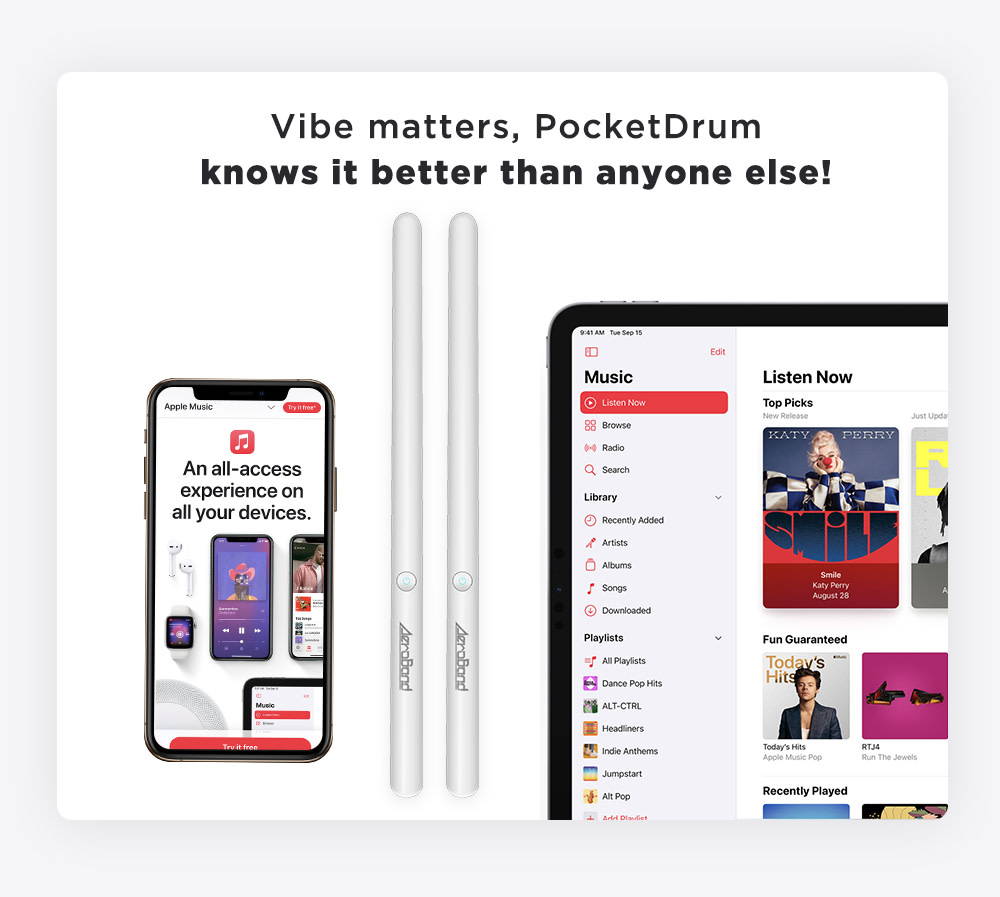 PocketDrum 2 makes realistic drum sounds that perfectly mimic the most common drums: CRASH, HI-HAT (CLOSED and OPENED), SNARE, BASS, TOM and RIDE. They deliver different sounds based on the force of the sticks' movement along with haptic vibration feedback that makes it feel as if you are striking a drum surface. Together, the sound and feeling create an amazingly realistic drumming experience using a proprietary Inertial AI chip and space calculating algorithm that accurately captures movements in 3-dimensional space.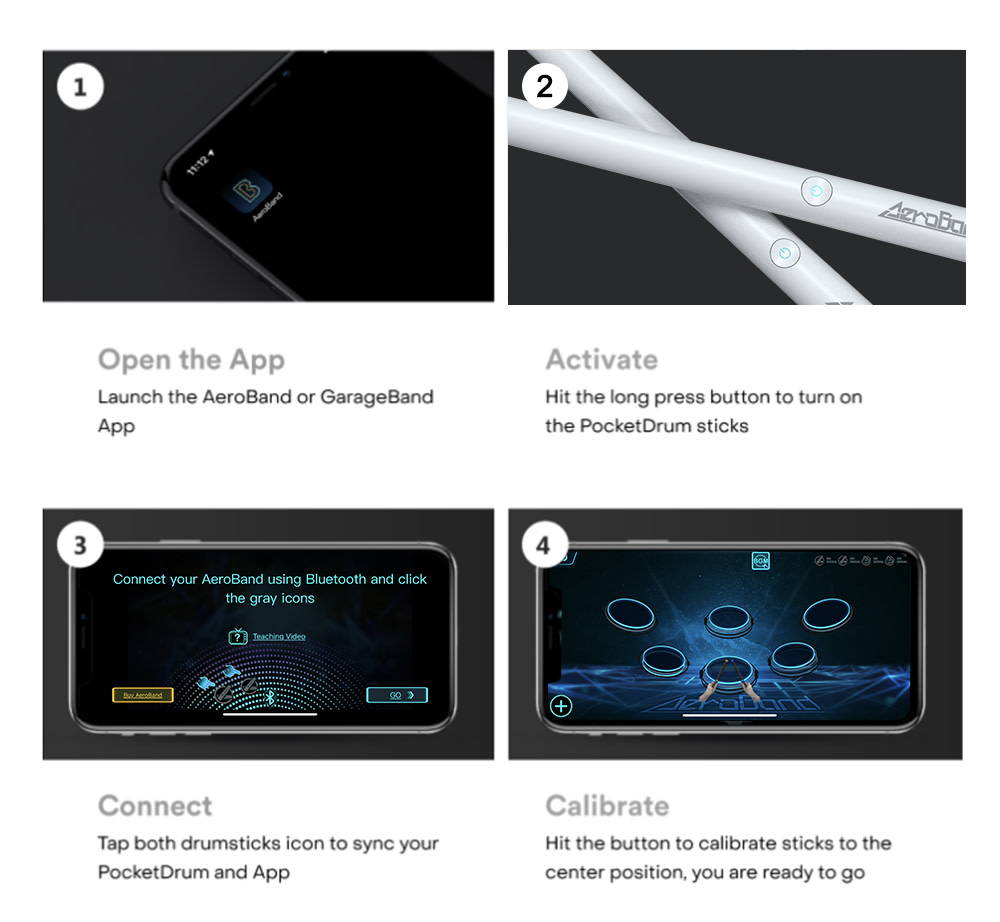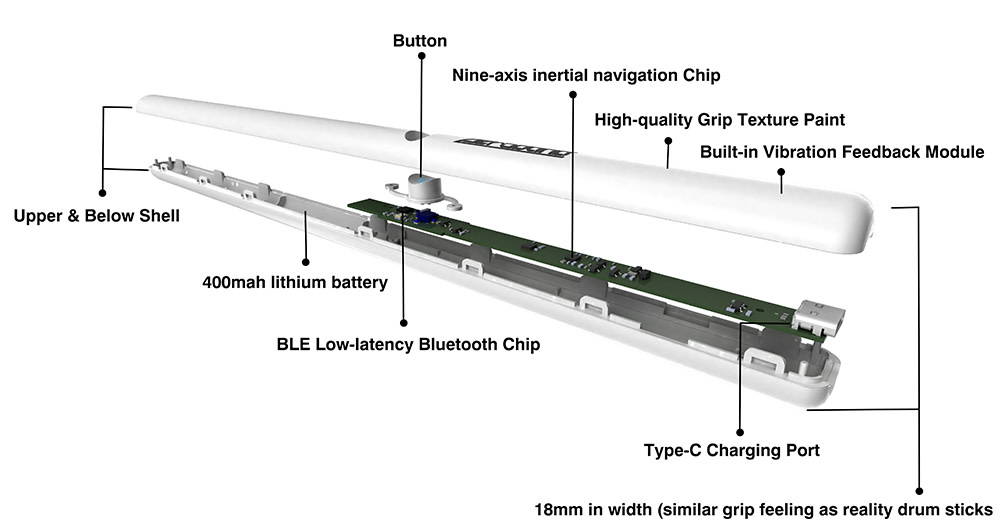 | | | | |
| --- | --- | --- | --- |
| | Pure White | Night Club | Tooo Real |
| | | | |
| | | | |
| | | | |
| | | | |
| | | | |
| | | | |
| | | | |
Here's why you should consider providing the gift of drum to that youngster: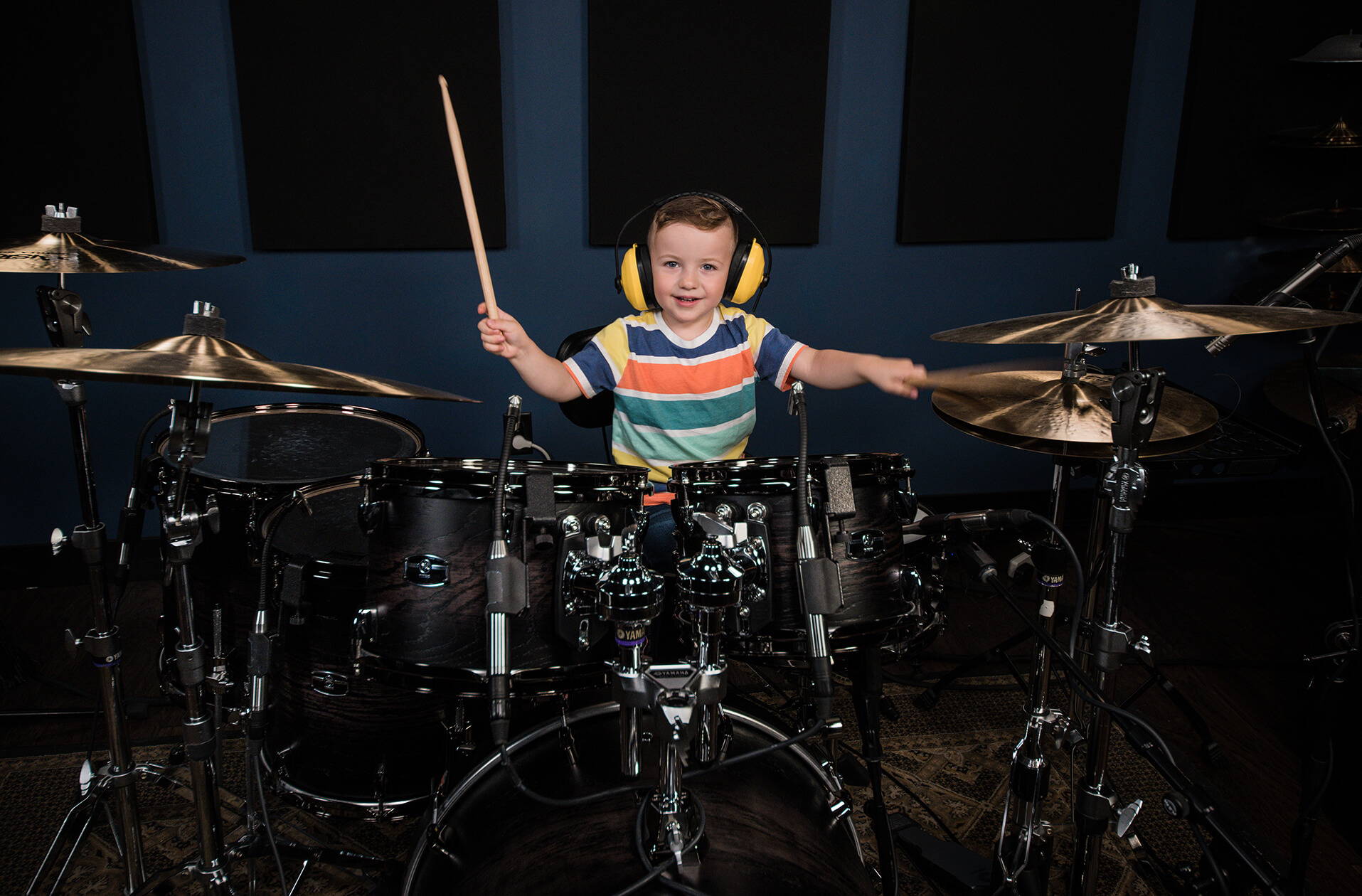 1. Drumming is an outlet for energy
Depending on their age and personality, kids have a lot of energy. Sitting them down with an iPad won't cut it, and sports aren't for everyone. Instead of running around the house while you're trying to make dinner, they could be channeling their energy into drumming. Admit it: it feels good to hit things, and it can even improve a bad mood by releasing endorphins. Parents of preteens, take note.
2. Drumming can improve academic performance
This might sound like the best excuse ever, but research shows drumming to have a positive impact on cognitive development. Whether it's listening skills, memory skills or fine motor skills, rhythm training comes with major benefits that can be applied in the classroom. You can even think of playing drums as learning a new language.
One study found that rock drumming for just an hour a week can help autistic children with better focus and social interaction at school. And as if that wasn't enough, learning rhythm theory teaches counting and fractions, too!
3. Drumming gives kids something productive to do
Rather than sit in front of a screen or be tempted by trouble, a regular activity like drumming provides a useful distraction after school. Because it requires focus and energy, it's also the perfect outlet to relieve stress and anxiety. Some go so far as to describe playing drums as meditative and good for mental health.
4. Drumming is great exercise
When you get moving on the kit, every practice becomes a cardio workout. According to CalorieLab, a 150-pound adult drums away an average of 200 calories per hour. There are dozens of studies that support drumming as a form of exercise. Whether you're playing pop, funk, or rock, you're increasing your heart rate and engaging your muscles while moving around the set.
Bonus: Drummers develop coordination between limbs, which exercises the brain, too.
5. Drumming builds confidence
Some shy kids may find that playing a 'loud' instrument gives them a bigger voice (don't forget to give them proper ear protection). But being able to work on a skill, break it down into manageable parts, and feel successful when you master it…that's a confidence-builder in itself. Learning new rhythms and songs on the drums means overcoming obstacles and looking a challenge straight in the eye.
Many drummers play with other musicians or meet other drummers, and feeling like you're part of a community can help with social confidence as well.
Whether you're planning to be the teacher, hiring someone in person, or choosing online drum lessons like Drumeo, you're making the right decision – one that will positively impact that kid for their entire life.
P.S. Here are some fun performances from kid drummers. You may recognize a few of the names!